Call for projects #NarrarElFuturo 2022
Do you have a film or new media project? You're in the perfect place, we're looking for you!
(¿Buscas la convocatoria de películas y proyectos de nuevos medios en español? Acá la encuentras)
#NarrarelFuturo: Film & New Media Festival is a meeting point for exhibition, training and industry where local, national and regional industry professionals interested in filmmaking and audiovisual production in their most recent and interesting narrative and technical trends within the digital environment meet; transmedia, web and interactive documentary, virtual reality (VR/AR/XR), webseries, artificial intelligence, futurisms, narratives and collective financing (Crowdsourcing/funding), vertical video and other concepts of cinema and new media are some of the thematic axes of the Festival.
Likewise, during the event, development and creation scenarios are carried out such as the #NewMediaLab, Ibero-American laboratory for the development of new media projects and the #HackathonVR360, which this year reaches its seventh edition.
We also open the doors to the Colombian and international creative industry to create meeting and conversation points around ongoing projects: 10 tips to #NarrarElFuturo, speed networking sessions and the launch of the Hispanic American Projects Database and the new media industry manual are some of the activities in which attendees from the industry area will be able to participate in this new version.
This 2022, from November 8 to 12, our ninth version will take place; there will be more than 55 hours of film and digital content, 100 hours of training scenarios, 40 international and national guests and a broad and diverse spectrum of topics, processes and projects under construction and development.
The new narratives continue to cry out for multiple screens and formats.
Rules 9th #NarrarelFuturo: Film & New Media Festival
INTRODUCTION
The programming of #NarrarElFuturo: Film & New Media Festival navigates each year in a programmatic narrative that aims to generate a constant dialogue between traditional film narratives and the most current trends that experiment from technology, digital, immersive and interactive.
We believe that we are in a time where "THE FUTURE" is beginning to be understood and told from many perspectives, formats and genres and we want to hear, see, feel and live each of these stories.
Thus, in this new edition, faithful to the evident and inevitable changes brought about by the pandemic and with the concept of "THE FUTURE" as the structural basis of our curatorial narrative, we will have two main sections each with several categories of participation: "Stories of the Future" and "The Future is Now".
2. SECTIONS
SECTION "STORIES OF THE FUTURE" (Films)
Section with focus on film projects (Short and Feature Films), we will be looking for films that speak and connect with the future in many ways; we want, of course, fantasy films, afro and indigenous futurisms and science fiction, the most obvious ones, but we also want to see many other views of the future from the most varied formats, genres, themes and narratives.
The participating films must speak of the future, of the many possibilities that are coming in this new era, of all those possible universes that opened up with the quasi-end of the world that we have been living globally in the last two years.
COMPETITION CATEGORIES
– Best Colombian Film*.
– Best Fiction Feature Film
– Best Fiction Short Film
– Best Documentary Feature Film
– Best Documentary Short Film
– Best Impact Film*.
*Both feature and short films are eligible.
You can also submit your films directly from Festhome.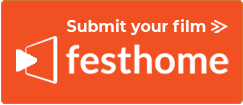 THE FUTURE IS NOW" SECTION (New Media)
Section focused on new media projects and digital narratives. This section is open to projects that are using technologies, trends or formats around the concept of "New Media": Digital Documentaries, Webseries, Transmedia Narratives, Immersive Experiences (VR/AR/MR), Podcast, vertical cinema and projects that use collective scenarios (Crowdfunding/Crowdsourcing).
COMPETITION CATEGORIES
– Best Digital Documentary (Web/Interactive/Expanded)
– Best Webseries (Fiction and Documentary)
– Best Transmedia Narrative
– Best Immersive Experience (VR, AR, MR)
– Best Podcast (Fiction and Documentary)
– Best New Media Project in Development (#NewMediaLab Winner)
– Best Vertical Film (Fiction and Documentary)
– Best #NewMediaForGood project.
2. PARTICIPATION SCHEME
– Both sections welcome live action and animation content and are open to any genre and duration.
– The copies to be requested for each work selected for the festival must have a minimum resolution of Full HD format for cinematographic works or traditional audiovisual content (2D) and a minimum of 4K for VR works, Video 360 or other immersive formats.
– The producers or owners of the exhibition rights of the registered and selected works accept and confirm their participation in the 9th version of #NarrarElFuturo and related festivals without payment of exhibition rights.
– Films and new media projects submitted to this edition must not have been premiered before January 1, 2020.
– All selected participants whose work is in a language other than Spanish must provide a copy of their project with Spanish subtitles or dubbing. The costs of such subtitling or dubbing are the responsibility of each creator.
– The producers of the selected works agree to sign the exhibition rights assignment forms and to provide the various press and communication materials such as posters, trailers, technical specifications, press kits, and stills of the project, among others.
3. SCHEDULE
– Deadline for applications: August 14, 2022
– Publication of selected projects: September 20, 2022
– Exhibition of selected projects: November 8 to 12, 2022
– Publication of Winners: November 12, 2022
4. SELECTION PROCESS AND JURY COMMITTEE
Once registration closes, all projects received will be submitted to a selection committee composed of jurors with extensive experience in each of the categories proposed. This jury committee will remain anonymous until the award date when their names and experience will be revealed.
5. PRIZES
The prizes confirmed to be offered to the winners of each section are:
Statuette #NarrarElFuturo (TellTheFuture)
Diploma and Certificate
5 hours of consultancy with experts related to the project.
*Other possible prizes with partners in the process of management.
6. CONTACT
Doubts, questions or additional information can be requested at festivalnarrarelfuturo@gmail.com or in our contact form.
If you would like to participate in the 2022 call for films and new media projects, please fill out the form below.
You must fill in all fields marked with an asterisk (*), the others are optional if they apply to your project.
The requested images must have a minimum resolution of 1280x720px.
Films (Short and Feature Films), VR content and other related formats can submit their proposal through this form or from the Festhome platform.
CONTACT
The IX#NarrarElFuturo is organized by Fundación #NarrarElFuturo, Armadillo: New Media & Films y La Par Creación
Doubts, questions or additional information can be requested at festivalnarrarelfuturo@gmail.com or in our contact form.